Banquet management system is one of the best software used nowadays. Today most of the events are organized in hotels, banquet halls and community centres. Customer satisfaction is very important. So, handling many events at the same time is not so easy. Therefore, we have introduced software to handle that problem. In fact, many banquet halls use traditional method for handling day to day task. This method sounds simple but it is not efficient. With the growth of internet day by day, it is very important to keep up with user demand.
Banquet management system
Banquet management system is a smarter solution for your problems arisen in organizing an event. Our banquet management system enables a user to manage their multiple halls in simpler, easier and efficient way. The receptionist has an option to see the availability of the hall and easily request that time. .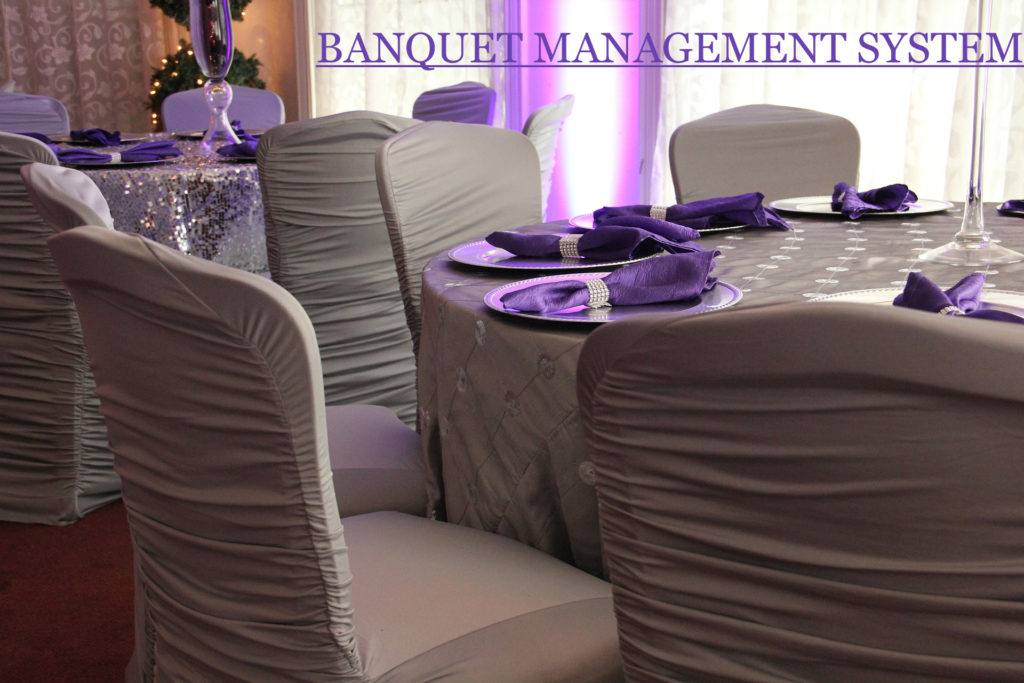 Banquet management system records all data about booking from contract beginning to completion. Our Banquet management system is able to manage all type of events like birthday, anniversary, wedding, farewell, convocation ceremony, social event, promotion launching of product and a lot of more events. Banquet management system manages different venues and customer requirements and some of additional services customer demands. Most importantly, software manages customer database simply, easily and customizable to fit your requirement and needs.  We have provided many tools in banquet management system that helps you in managing tasks and add comfort and ease in your work.
Banquet management system holds all information of attendees, meal plan, plan menu items and manage extra items for each individual function. Banquet management system manages all crockery, cutlery and details of the event and manages amenities for each function accordingly. You see your daily and next day event by using an event booking calendar. Banquet management system manages store and inventory, management, financial accounting, reservations, budget-friendly services, catering, decoration and workflow management.
Our banquet management system is a highly customizable user-friendly platform. It automates your clerical work and saves your money by automating it. However, our main focus is to benefit customers and make them come again and again by enjoying our top services, our product gives you quick return on your investment.
Cloud Based Banquet management system
Banquet management system is a cloud-based system, so your data is 100% secure. Furthermore,we have good customer support team that helps you in every step. By using our software you move one step ahead of your competition. We offer all the features you need to manage your business. You have all the data in your smartphone or laptop. So, you can see your records and can manage your events accordingly. You can check business improvement and information 24/7 from anywhere at any time.  We have designed this software in such a way to increase ease in your daily task. Moreover, the software has the ability to make reports on your business. By seeing reports you can take a step and see that what work is done and what is not. Banquet management system reminds you about upcoming appointment so you can handle them as well.
Call us for more Details: +92 300 8567797
or Email: info@evisionsystem.com