Hospital Administration Software is an elegant and powerful software for the administration of clinics or hospitals. A software which automates administrative and managerial tasks involved in a hospital or clinic. Advanced hospitals or clinics use hospital administration software to manage office operations like accounting, treatment scheduling and planning or patient records and treatment history. These kinds of software help doctors to see treatment or prescription history of the patient, all of the patient's record can be seen and managed easily.
Hospital Administration Software
Hospital administration software is the simplest cloud-based administration and management software program that is designed to help you run whole hospital or clinic or a part of it, the choice is yours. This hospital administration software is totally cloud-based, so you can easily run it from anywhere you want. These days, many medical professionals battle with software which is outdated and is not in the cloud, which means that it has no reporting capabilities. To discover how hospital administration software can help you in running hospital or clinic, contact us today.
All patient care practices are different but they share one wish to spend more of their time with patients and not on hospital management or administration. Hospital administration software meets this need with its features to minimize the time required for most of the managerial or administrative task required in a clinic or hospital.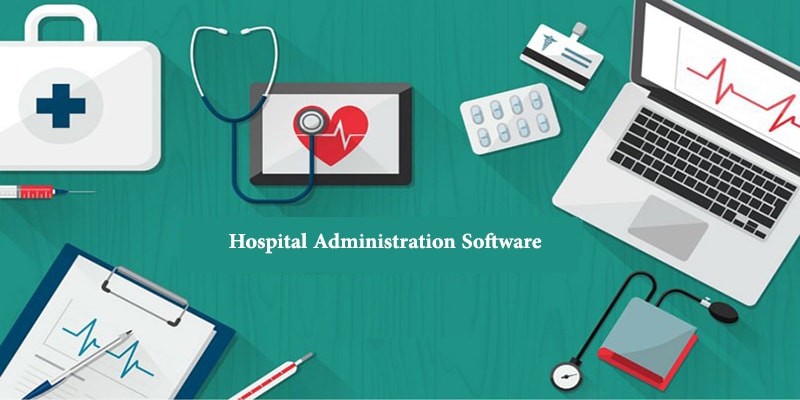 Hospital administration software is designed to administer financial, administrative, service processing, legal aspects, and medical tasks. It combines administrative tasks to manage work process within the hospital with the latest technology to help you run your business more efficiently. It enables collaboration in your environment and gives summarized or detail view of your appointments and customers as required, that helps to build the strong relationship with your patients.
Almost all Administrative Tasks under your control
There are many reasons for why a clinic or hospital needs an hospital administration software to manage their administrative or managerial tasks. The main purpose of this software is to handle administrative tasks related to hospital and help doctors or physicians concentrate on patient's care. Considering the best management and administrative skills of nursed, staff and doctors, maintaining updated data of patients, medication prescriptions and care are the points to measure the quality of a hospital or clinic, which can be improved with the help of a software system that helps you in daily operations that it can handle to give you time for other important tasks you need to take care of yourself.
Hospital administration software is a cloud-based program that helps to handle hospital's or clinic's managerial or administrative needs It helps you make your hospital management functioning paperless. Hospital administration software puts all of the data relating to staff, doctors, hospital or patients under one system. It is specially designed to manage almost all of the operations involved in a hospital.
Call us for more Details: +92 300 8567797
or Email: info@evisionsystem.com
( Hospital Administration Software )